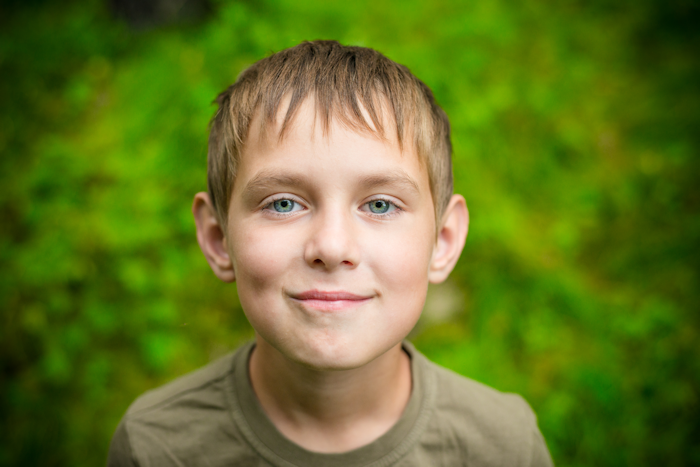 Living in foster care can be stressful, especially for brothers and sisters who've been separated. Summer camp gives them a sense of normalcy — a chance to be a kid and spend time with siblings, if possible. Our children go to three different sleepaway camps: Royal Family Kids, Rockfish and Don Lee.
Meet Ethan. He's just back from camp and it's all he can talk about. For a week, he got to play games, hike, swim, fish, and ride horses. Oh, and as a returning camper, he was reunited with friends and favorite counselors, making the week extra special for him.
At 8 years old, Ethan is a typical, active child. He loves to run, play with his light sabers, and he is obsessed with everything superhero. Three years ago, Ethan and his two older sisters came into foster care together. But because of some difficulties Ethan was having in the home, he was soon separated from the girls.
Their young lives already had been disrupted — many times. They had not only seen domestic violence and drug use in their home, they had also experienced abuse and neglect at the hands of their mother and stepfather. The cumulative effect of so much trauma and chaos caused Ethan to feel angry most of the time. His new foster parents worked hard to help him understand and manage his anger without loss of control.
When he turned 6, Ethan was old enough to attend Royal Family Kids camp. He didn't want to go at first when he found out it was a week-long, sleepaway camp, but the news that his sisters also would be there changed his mind.
It was a great decision. The three children were able to spend lots of time together — eating, playing, laughing, and just hanging out; it was a far cry from their typical interactions, supervised visits at the Department of Social Services.
Now, two years later, Ethan is back from another wonderful week at camp. When his foster parents picked him up, he was so loaded down with his art projects and crafts, plus things he had earned or was awarded, they found they could barely fit everything into the car.
Then there was this: a scrapbook photo album made for him by one of the camp counselors. It sounds so simple, but the album holds pictures of him participating in camp activities — riding a horse, canoeing, swimming, singing, and roasting marshmallows around the campfire — tangible proof that the memories belong to him.
Royal Family Kids (RFK) camp makes this experience possible for Ethan and other children in the foster care system. Founded in 1990, RFK has 209 camps in 40 states and every year over 7,000 foster kids go. Because all campers are fosters, the children are able to make friends more easily. There's no reason to hide, it's just camp: a week of bonfires, bunk beds, silly songs, and scary stories. (We even hear the food is good.) Lasting memories and proof that being a kid can be a fun and happy thing.
By Cheryl Warren, foster care specialist