Vice President of Programs  |  bsanders@mhfc.org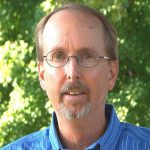 Ben Sanders began his work with Methodist Home for Children in 1994, when he and his wife became house parents for a co-educational facility serving juvenile offenders. This work inspired him to work in other service areas in positions ranging from direct care for children and families to quality improvement and leadership positions. Sanders has served as Vice President of Programs since 2003. He oversees the agency's in-home services, residential services and early childhood services, and he's a primary developer of MHC's model of care (Value Based Therapeutic Environment). Sanders provides consultation services to other agencies and is a key member of MHC's highly regarded management training team.
Sanders is a native of Virginia. He earned a Bachelor of Arts in psychology from the University of North Carolina-Pembroke and a master's degree in marriage and family counseling from Appalachian State University.